Augmentative and Alternative Communication (AAC)
AAC lab
Our services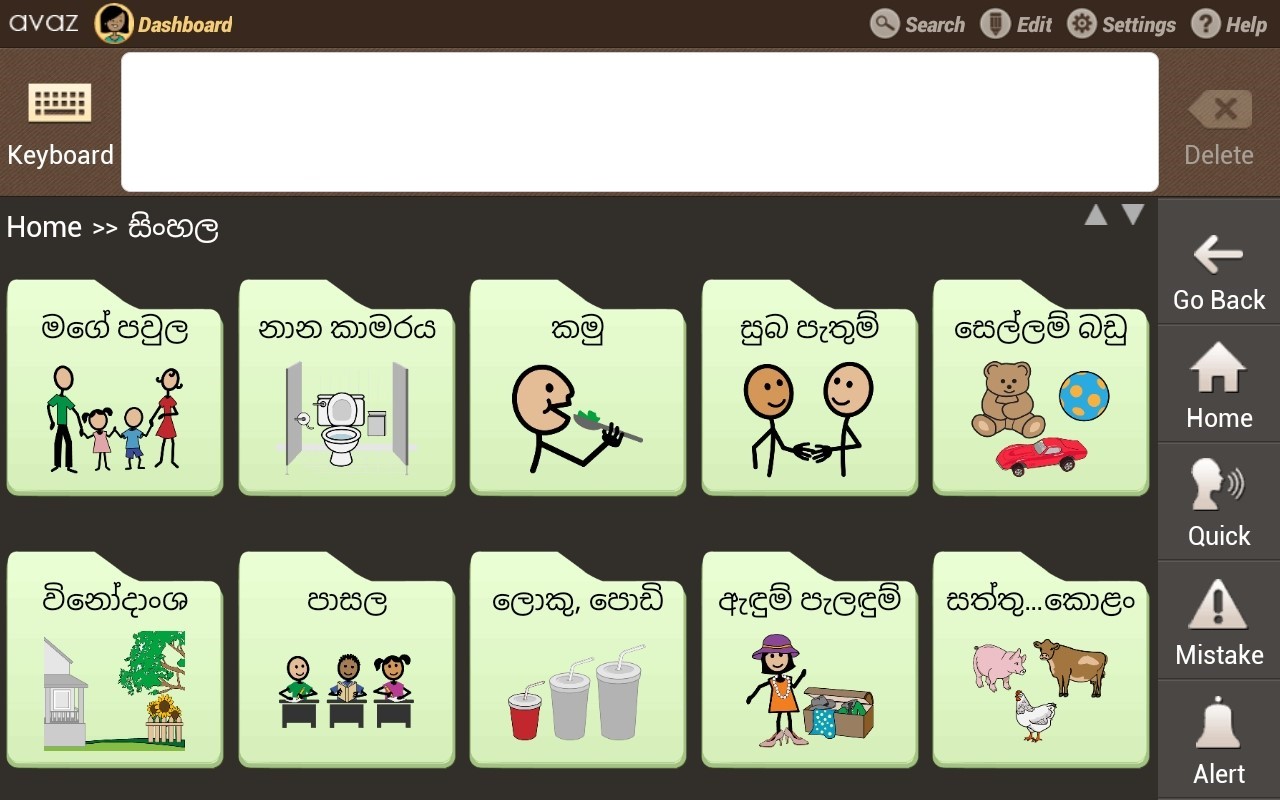 The lab is run by two speech and language therapists, Dr. Nimisha Muttiah and Ms. Shanika Sewwandi. The AAC lab provides communication supports for individuals with severe communication difficulties. We provide services in the areas of evaluation, trialing AAC, training sessions for clients and caregivers and follow-up sessions (in person or tele-health sessions). An evaluation is typically a 2-hour appointment to determine what could be the most effective AAC system for the child to improve his/her functional communication. In an evaluation session, we assess speech, language, other means of communication, visual processing, physical movement abilities, seating and positioning (with the support of physiotherapists) and cognition.
An AAC trial session is typically a 1-hour appointment to get an idea regarding whether the child could benefit from an AAC system. Both low-tech and high-tech AAC are trialed to determine what would be the most appropriate system for the child.
A training session is typically a 1-hour appointment to introduce the AAC system to the caregivers and to teach how to use it with their child in a functional manner. The ultimate purpose of a training session is to make caregivers more competent in using the AAC system with their child at home.
The AAC lab currently has lending library where tablet devices with communication apps loaded on them are loaned to families for one month. This allows the families to trial using the device at home to ascertain whether their child can use the AAC system functionally. For children, who could benefit from using high-tech AAC but cannot afford these types of devices we can assist by finding donors.




Therapists in the AAC Program work with children diagnosed with:


Autism
Apraxia
Cerebral palsy
Craniofacial differences
Developmental delay
Metabolic and genetic conditions
Traumatic brain injury
Dysarthria
Down Syndrome
Degenerative conditions
Days/ time and venue of the clinic :


The AAC lab (room no – D20) functions on all 5 days of the week (Monday-Friday) from 8 am to 4 pm.
How to get an appointment : 

Caregivers can contact or email Ms.Shanika Sewwandi to get an appointment.
Contact no – 0115960050 / 0766958029
Email address – This email address is being protected from spambots. You need JavaScript enabled to view it.
Documents/things required when loaning tablets :
For lending tablet devices we require the following –

A copy of the national identity card of a caregiver
A copy of the workplace identity card
A letter from "Grama niladhari" including the name, address and monthly income level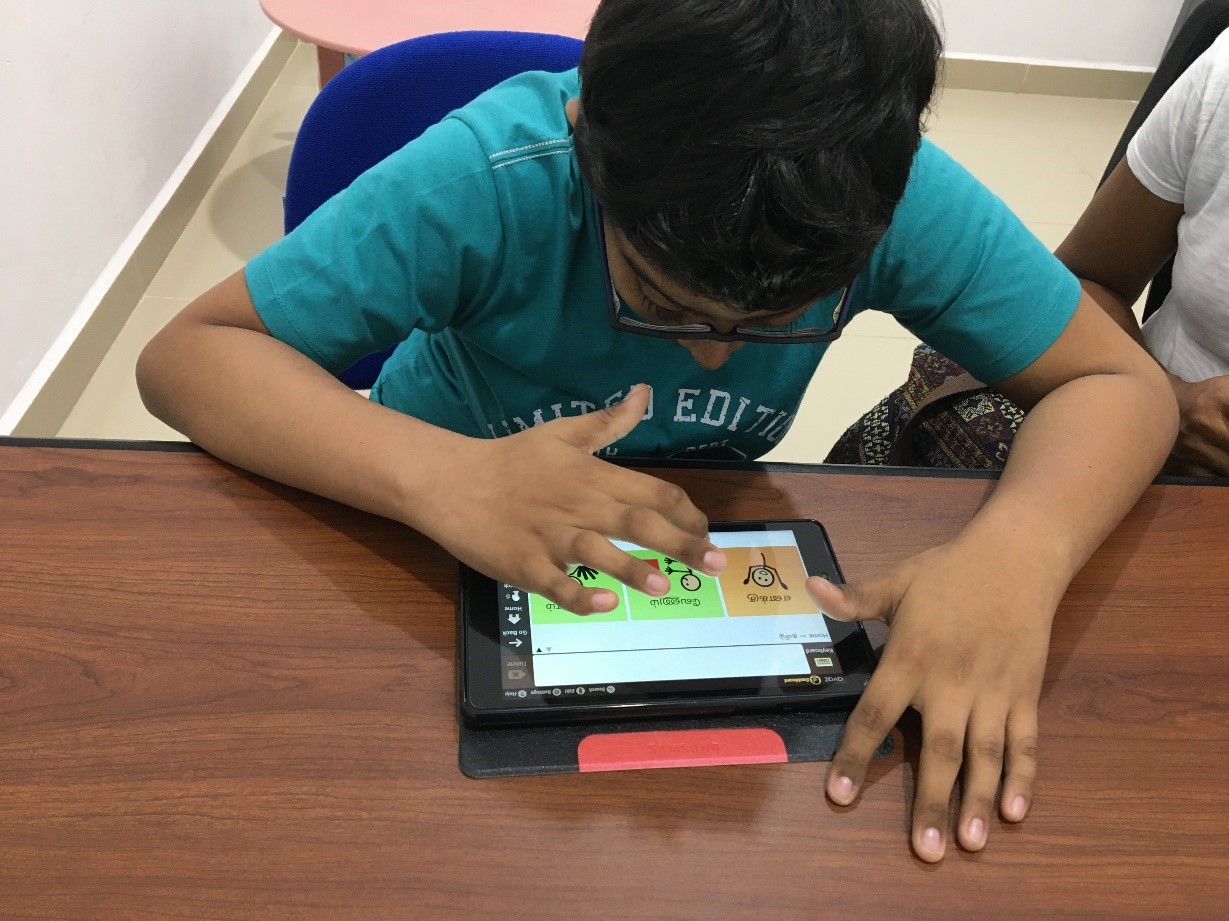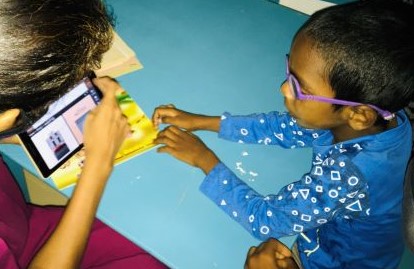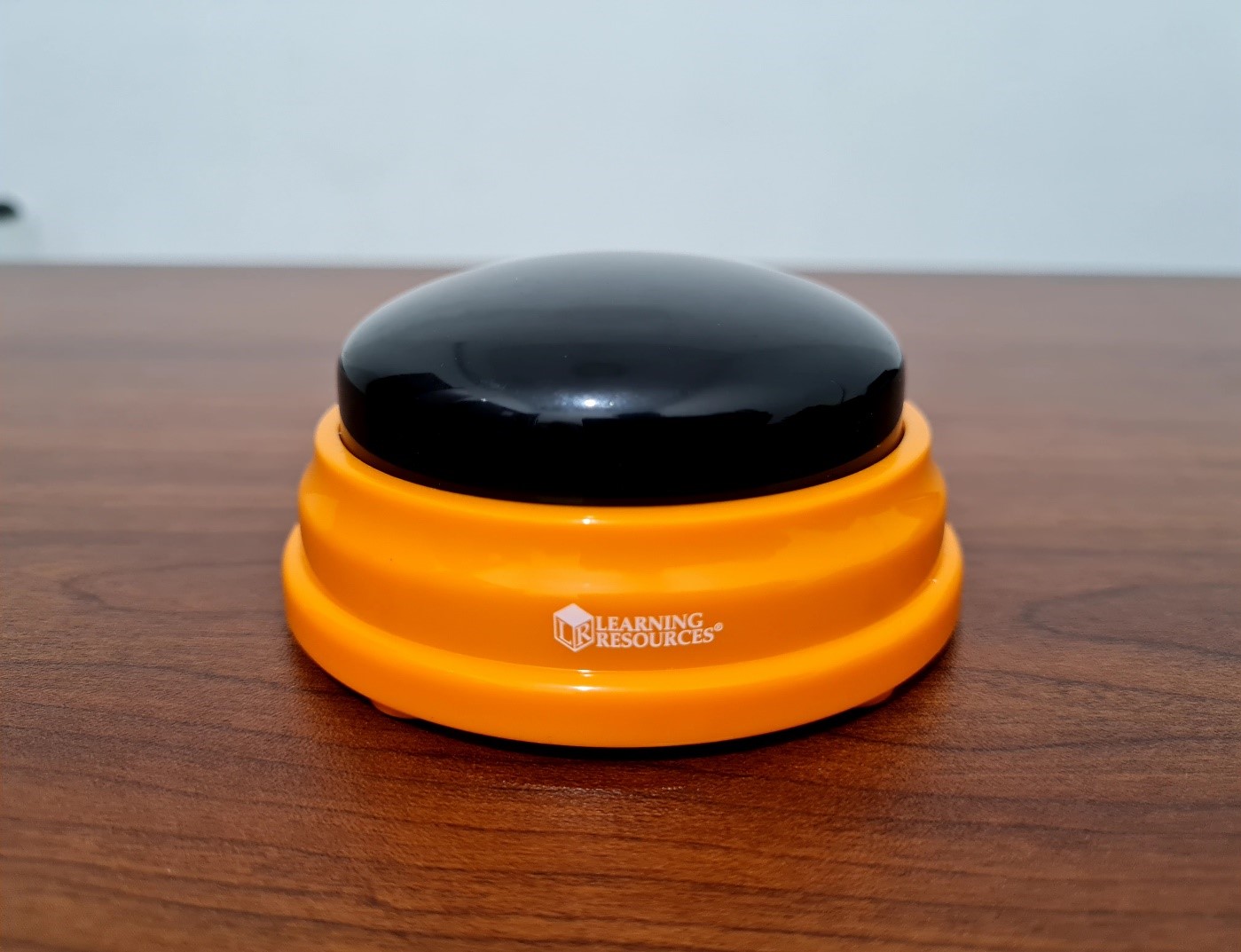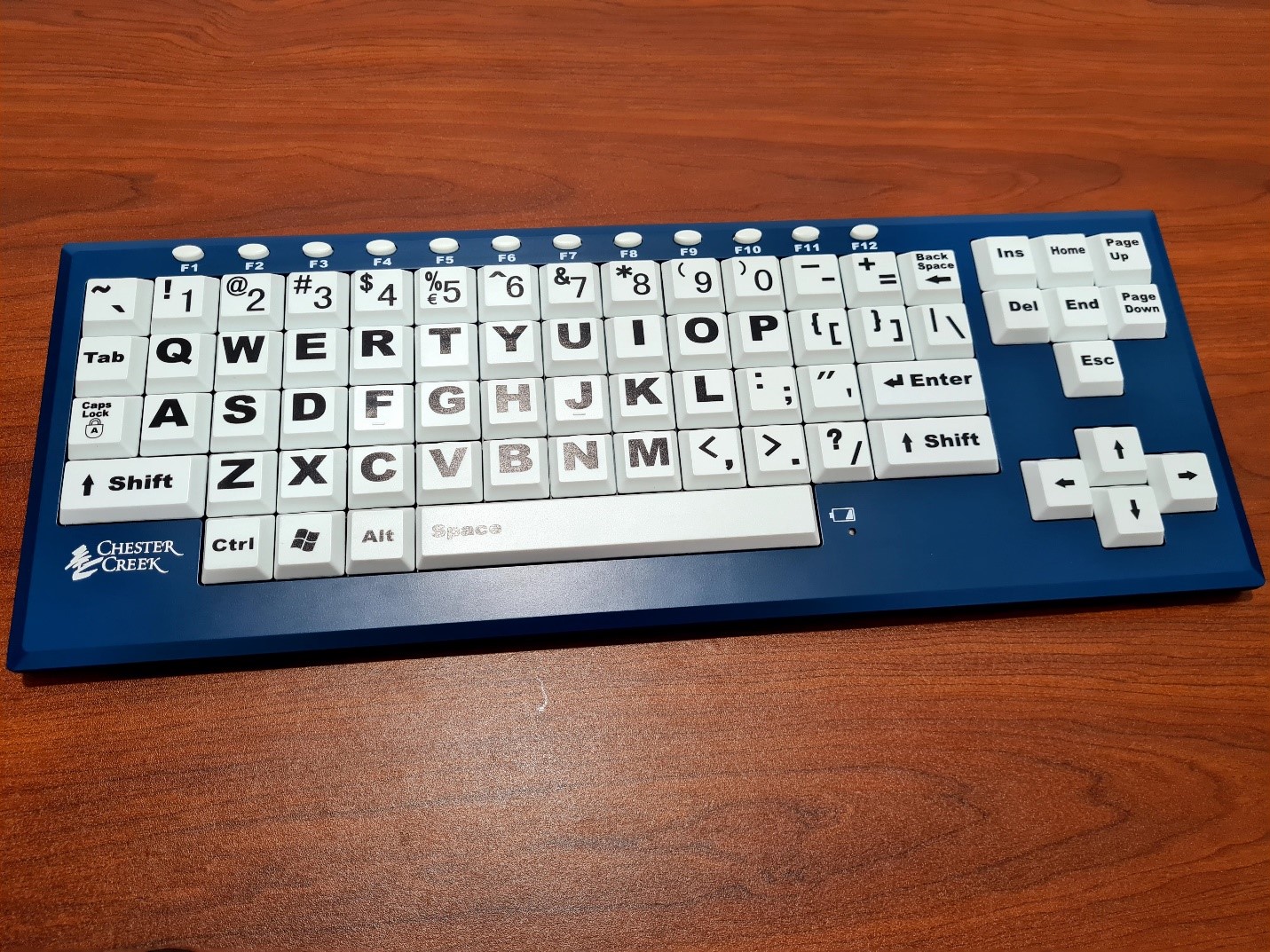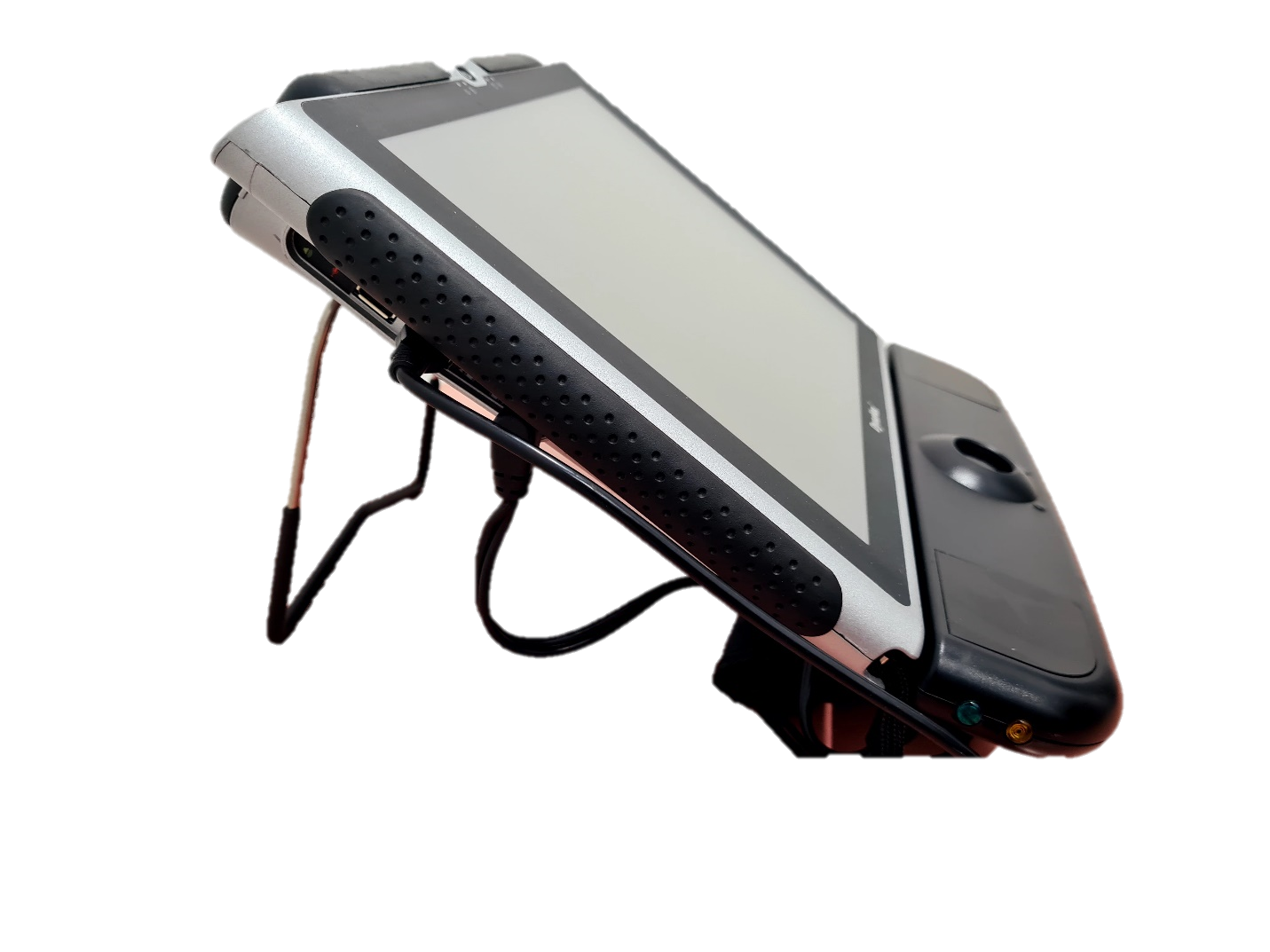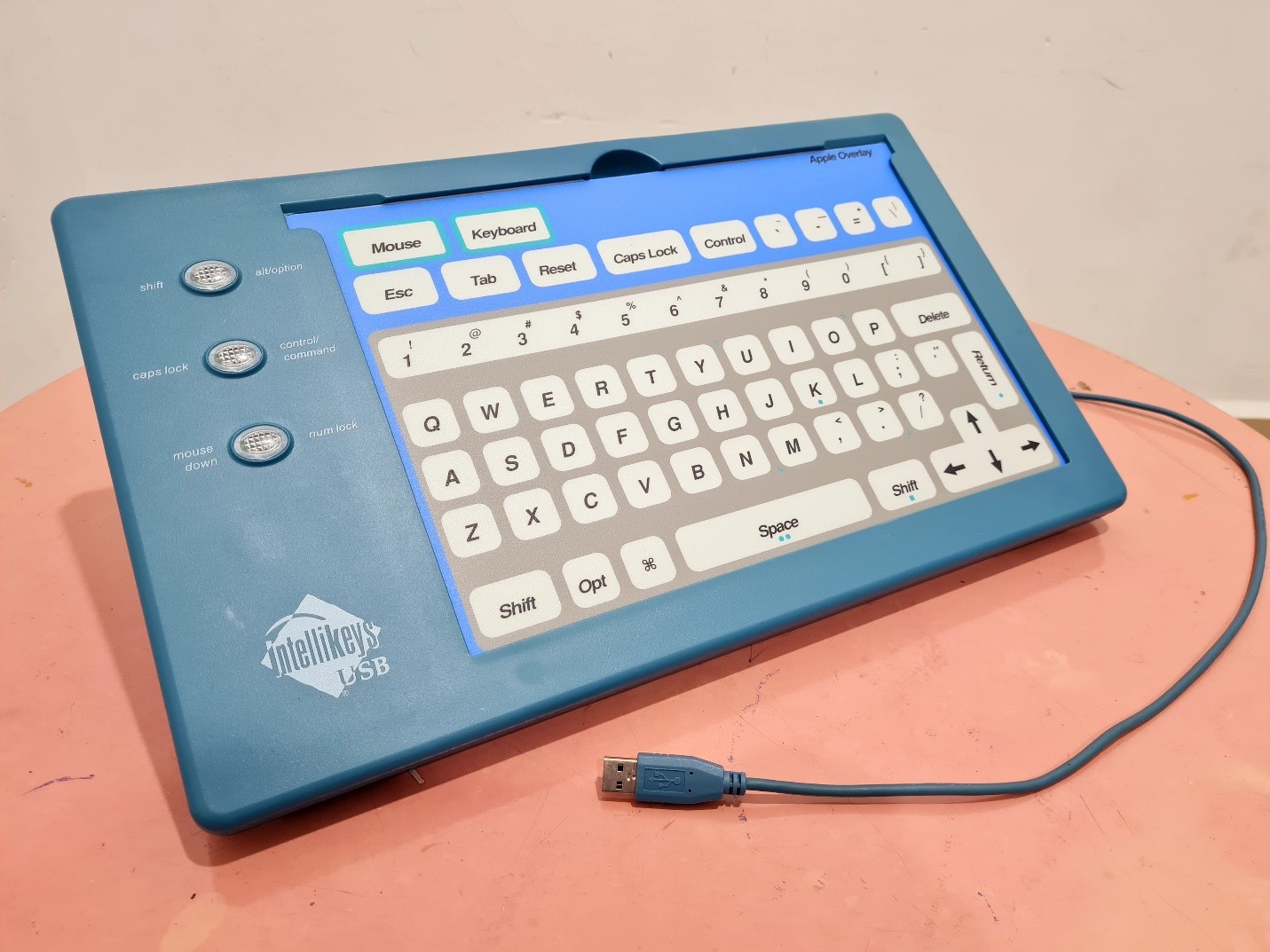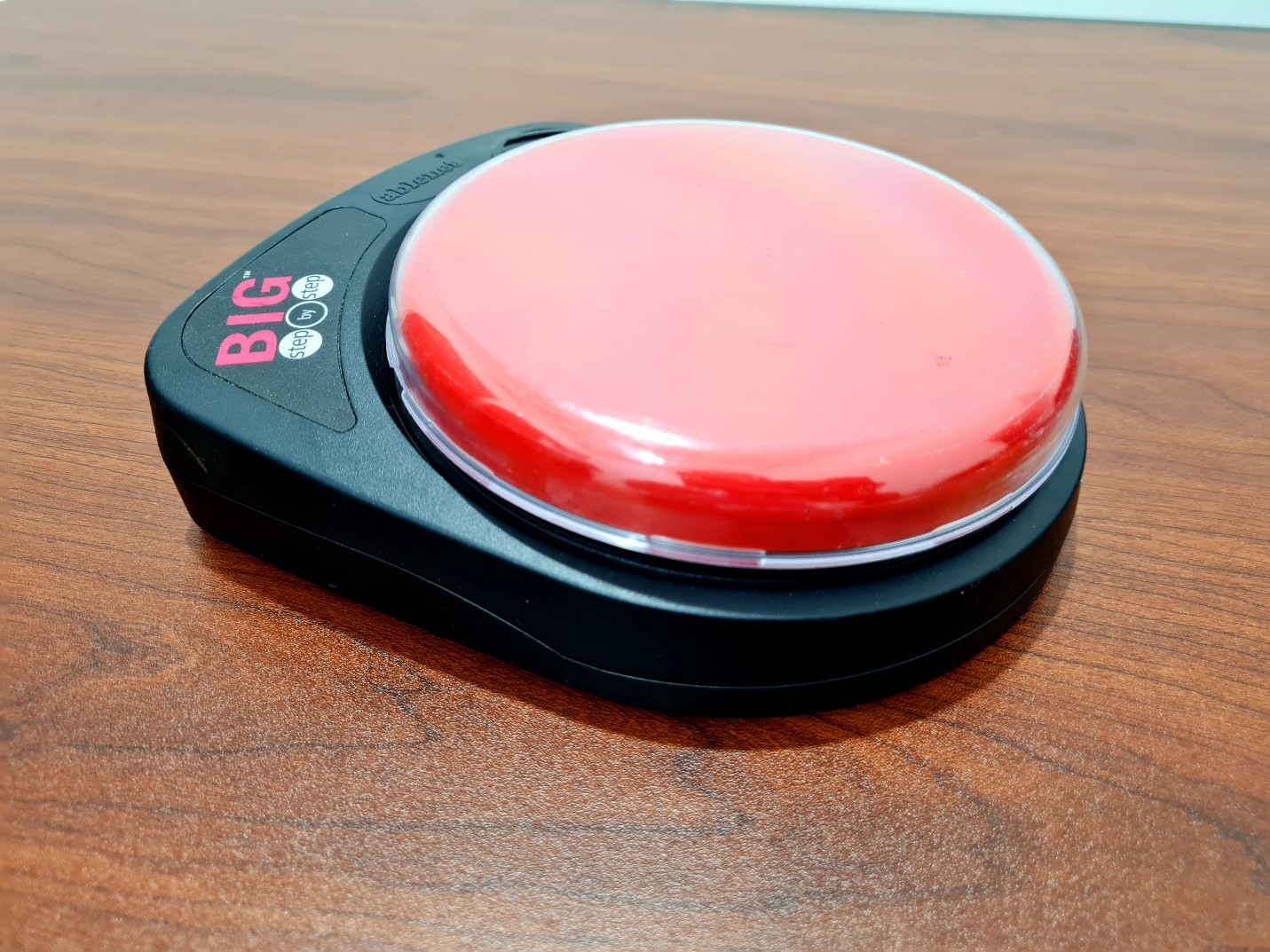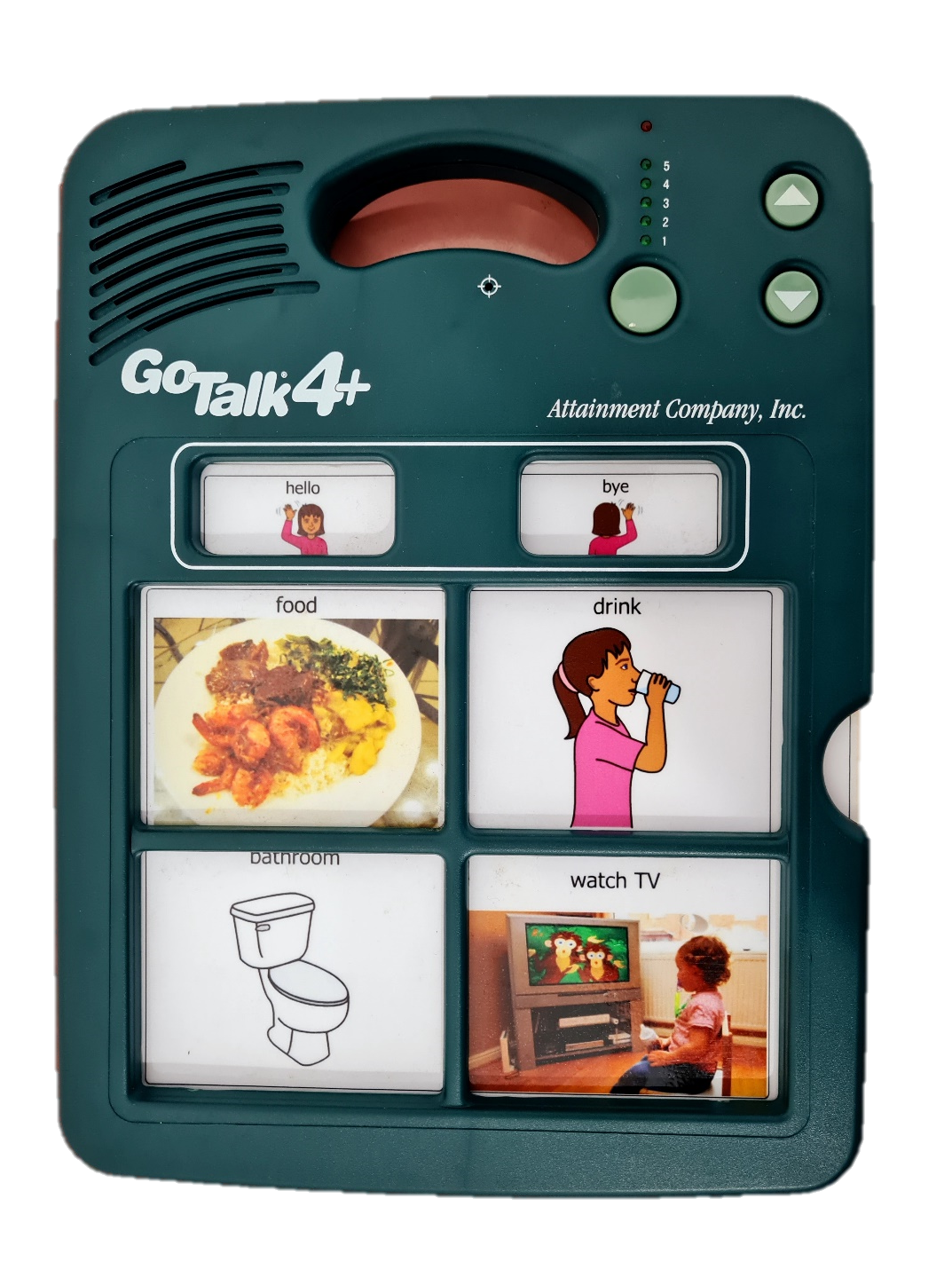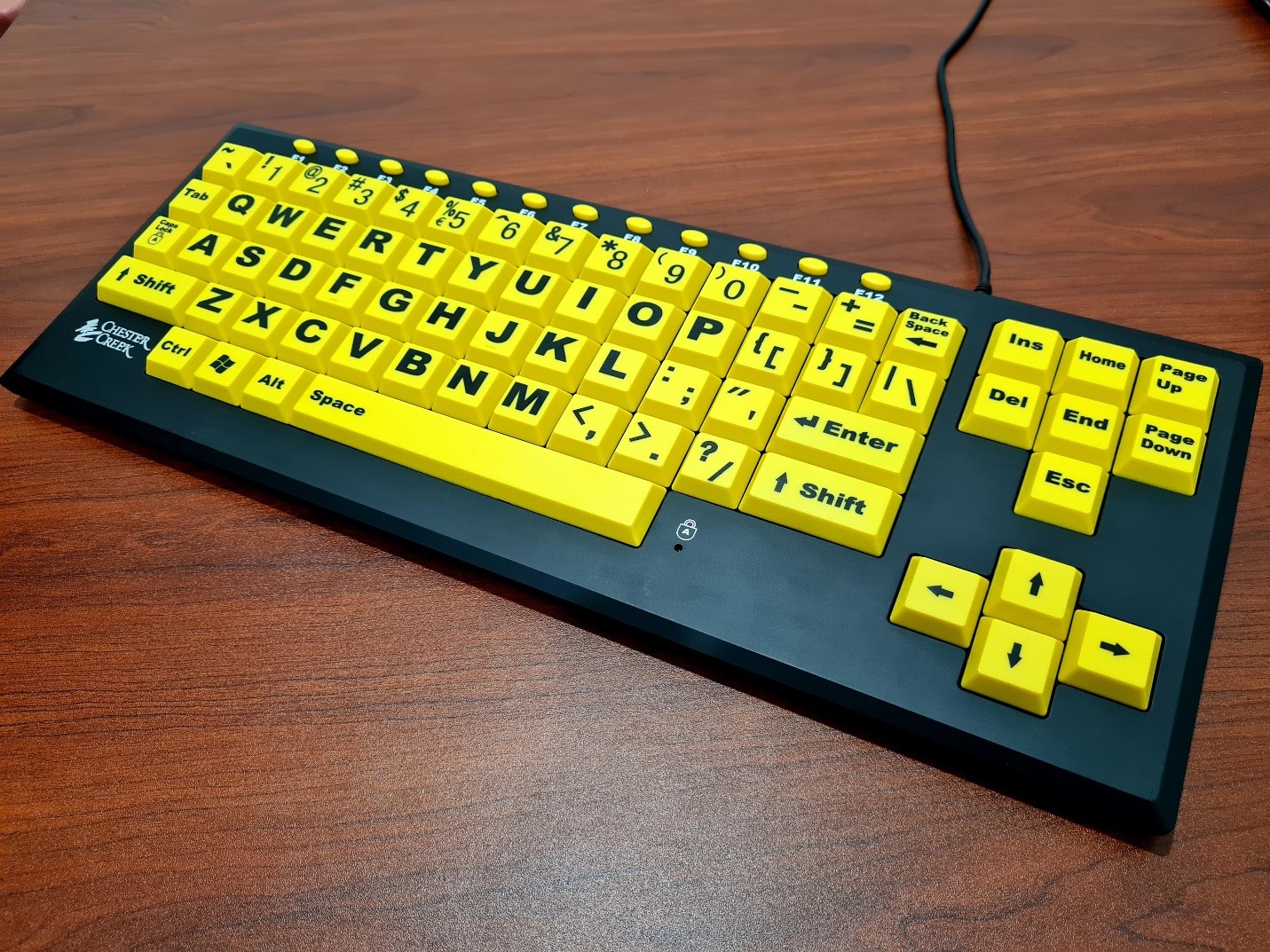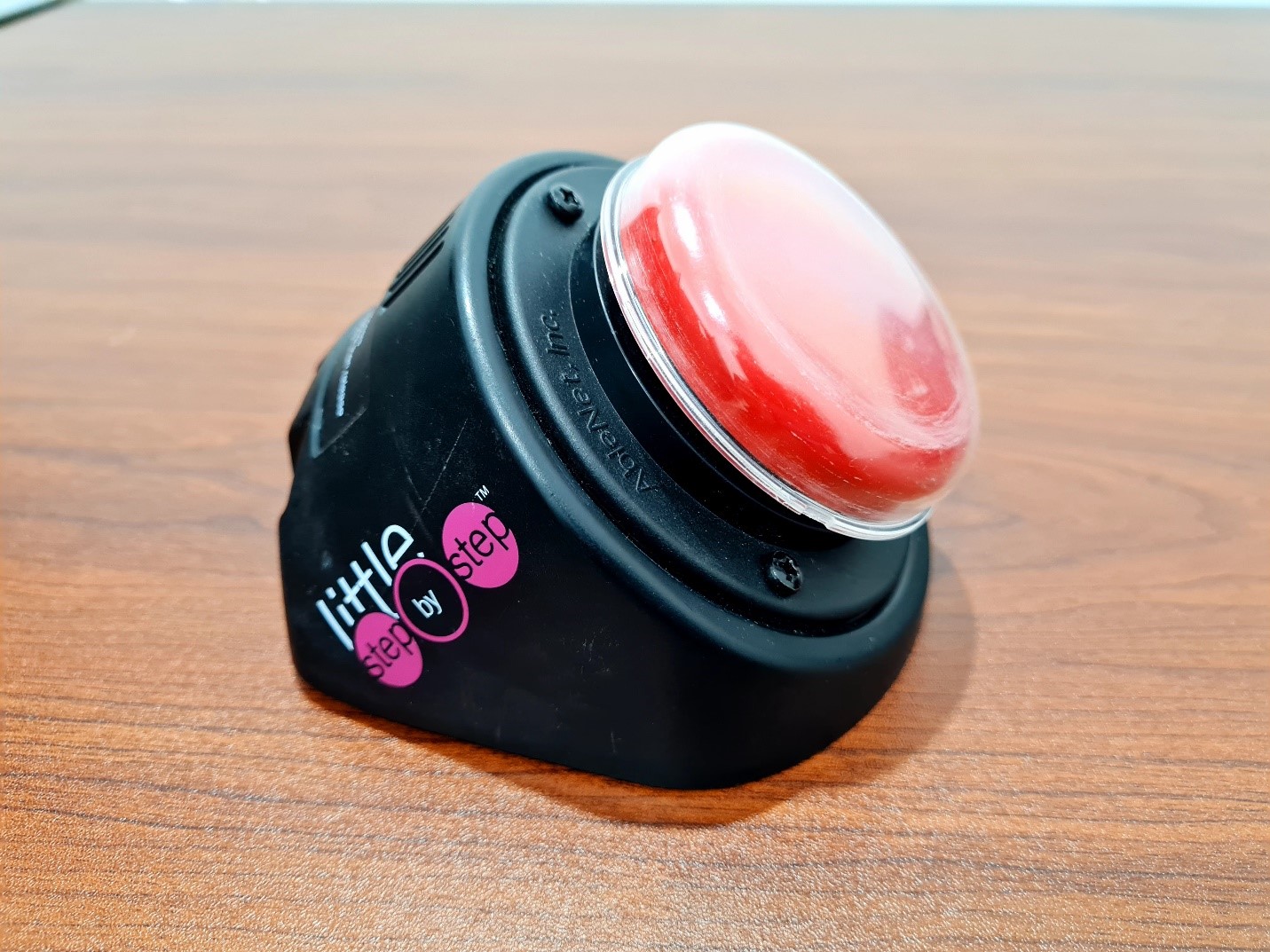 Big-Mack Communicator Device
The BIG-Mack is the easiest and most effective way to introduce single message communication to a user. With a press of the large colored top, an individual can communicate a single message up to 2-minutes long. New messages are easily and quickly recorded to the BIG-Mack throughout the day to provide opportunities to communicate in almost any scenario.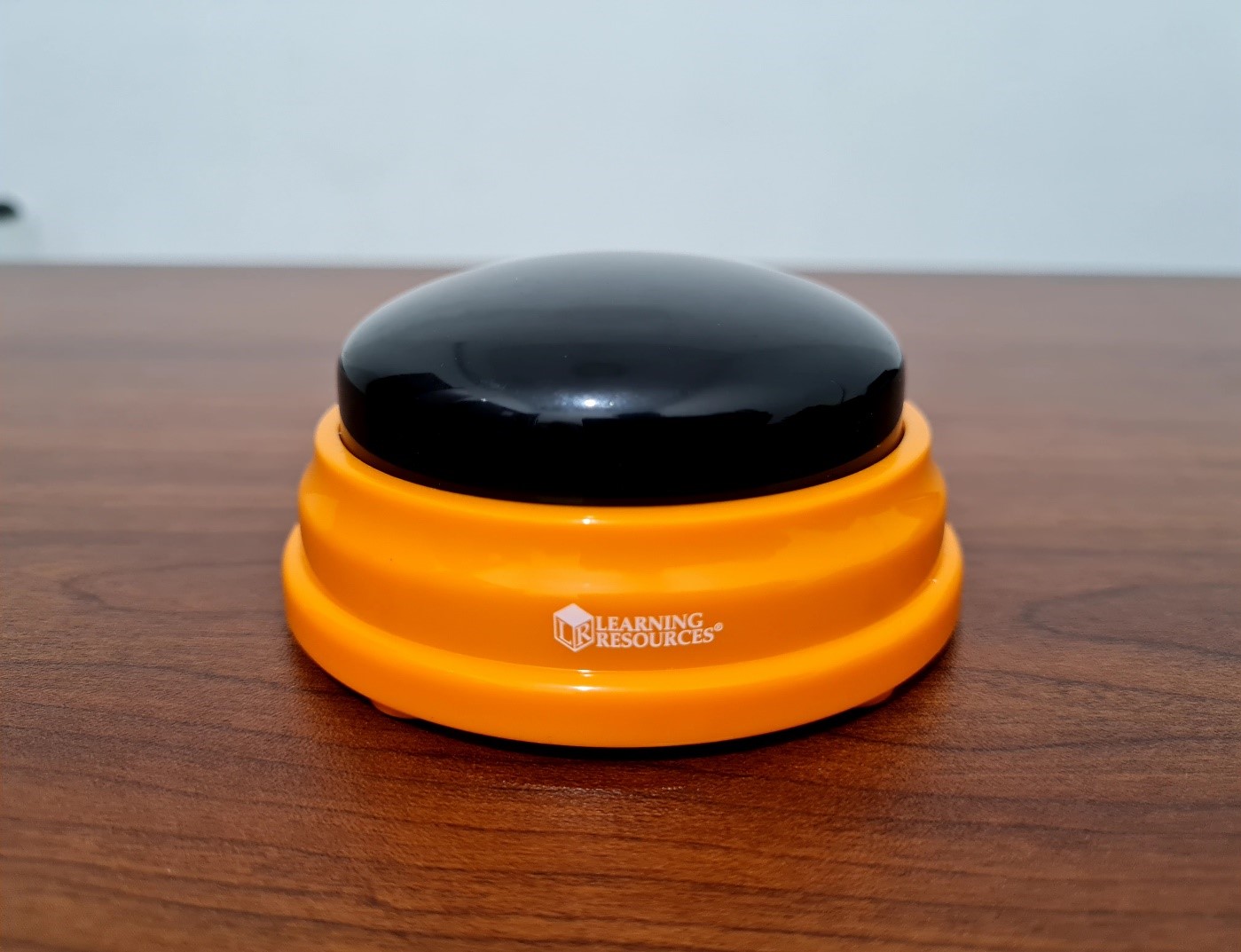 LITTLE Step-by-Step Communicator Device
BIG Step-by-Step Communicator Device
Chester Creek Ablenet Big-Blu VisionBoard
Large Print Keyboard Wired USB Computer Keyboard with High Contrast Yellow Keys and Big Print Letters for Visually Impaired and Low Vision Individuals
Go Talk Communication Device